Greg Martin is an exceptional & diverse graphic artist
: visual designer, illustrator, photographer, matte painter.
Many vivid & vibrant pictures have been known to mightily spill forth from his adept hand… like a fountain of awesome.
Among other projects, Greg—by no mere coincidence-- is the artist collaborating with Jessica Mae Stover on the
Artemis Eternal
short film, creating original conceptual illustrations for the film and website design for The
Artemis Eternal
web experience.
Magnificently combining their artistic genius like chocolate & peanut butter, Jessica Stover &
Greg Martin
made this gorgeous promotional poster for
Artemis Eternal
: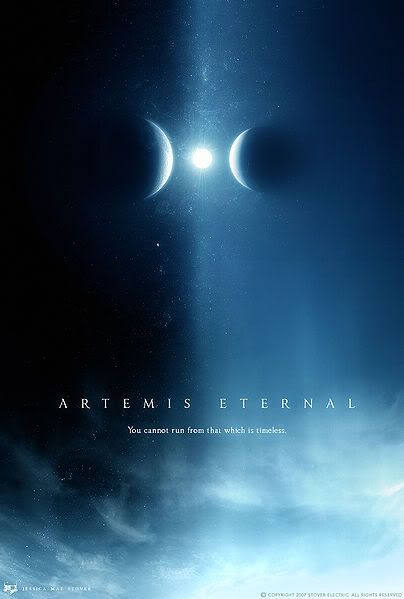 *image credit- Jessica Mae Stover/ Greg Martin/ Artemis Eternal*
We are gratified to have one such as he among the ranks of Wingmen.