A mighty thankyou to Kate for being so gracious.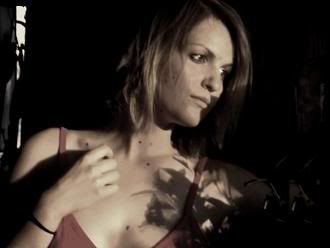 (Sean)
On your myspace page, you wrote:
It all started with one 1970s acoustic Gibson Guitar and the young, blond, and anti social Kate Godfrey.
It was all an accident...
....But there is no turning back now...
I love how that so simply & elegantly implies a story. Describe the situation of that fateful accident and how/why it influenced you to become a musician.
(Kate)
Well, it actually dates back to my childhood. Some of my oldest memories are of the little toddler me watching my mother, Donna DuCrest, and my Stepfather Robin DuCrest perform on stage in their band entitled In-2-It. They played smooth blues originals, and various cover songs, of Jon Denver, The Eagles, among many others.
She is a talented singer-songwriter and a very strong woman. The two of them shared the most beautiful love together. When I watched the passion they emitted while performing on stage, a fire burned from within me. I'd bite my lip with the exciting urge to delve into the unknown; creating music.
Tragically in December 2004, soon after I picked up the guitar and began writing my own songs (around 14 years old), my adored stepfather Robin...committed suicide.
After this happened it seemed to give me an extra drive. I wanted to let the music live on, even though it seemed impossible. Happiness seemed hard to come by, though I still felt a sense of comfort through music.
I figured quitting then wouldn't of been what Robin would have wanted. Still, to this day, I aspire to make him proud.
(Sean)
One of the elements of your music that most impresses me is the unique style of your sound— both vocal and instrumental. You don't sound like anyone else I've ever heard. In a music landscape flooded with clones or copycats, that's refreshing and very appreciated. Do you deliberately tweak your music to sound a particular way, or is that how you naturally sound? Or both?
(Kate)
Hmmm. No deliberate tweaking, no. Well, I can't say I really PORTRAY anyone INTENTIONALLY while I play, though I do have many different kinds of influences. I like to listen to many different styles of music, as well do the musicians I collaborate with, so perhaps that aids in our diverse sound.
(Sean)
Your recently released self-titled debut album is all manner of awesome. I thank & applaud you for the accomplishment. The only disappointing aspect is that it only had 6 songs. Do you have an amusing anecdote or interesting observation about producing your CD and the choices you made?
(Kate)
For now it's merely considered our 2009 E.P. Album (Extended Play) Though we are in the makes of new material, as well as recording the current solidified songs. It's a timely process in that thus far, the project has been 100% independently produced. From the tracking, mastering, and mixing to the packaging and art featured within the product itself, you have David Durrant and Kate Godfrey to blame. We didn't hire anyone for their services. It isn't the easiest route, however it is the most gratifying.
(Sean)
What plans do you have for your next album? Will you be doing anything different from the first one, in style/theme/process? Any other music related projects you're doing or would like to do?
(Kate)
We are hoping to become equipped with an 8 channel interface for our recording process. This will allow us to record several isolated tracks at once, thus making the process much faster, and easier.
As far as any DIFFERENT styles or themes...Well we aren't exactly trying for a specific one. At this point, as we always have been, we are "playing it by ear." haha.
(Sean)
Besides music, you've also got some skill with drawing, painting & photography. Would you like to share comments about these? Are there other creative outlets you enjoy?
What NON artistic hobbies or passions do you engage in?
(Kate)
Ah yes, the fine art! It all began with finger-painting, then after a while the images started making sense. Through the years I have taken several art classes in and out of school, as well as done it in my spare time for fun.
I also enjoy making jewelery like earrings and hemp necklaces...Anything that is crafty, I'll try.
I much enjoy hiking and camping, cooking (which I guess you could consider an art!), Running, and long intriguing conversations over coffee.
(Sean)
As a fan of eccentricity, I think one of the things that makes people interesting & distinctive are their quirks. I'd like to know what some of yours are.
(Kate)
As any artist would, I have the capability to stay up an entire night working on a song, or piece of art simply fueled by pure creative impulse alone. ha ha. Insomnia is probably not the MOST healthy, but for some reason the mind feels more free when it's slightly delirious.
(Sean)
What question do you want to be asked, and what is your reply?
Quoting Jewel: If you could tell the world just one thing, it would be…?
(Kate)
hmmmm. That's a toughy Mr. Stubblefield. What question do I want to be asked...?
Question: Do you have any regrets?
My answer: No. Not a single one.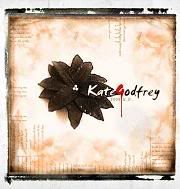 *image credit-
Kate
*