Even though authors may have been published by major name publishing companies, some writers choose to also publish independently.
Martha Wells
—most recognized for books like
The Fall of Ile Rien
series and
Death of the Necromancer
—is also author of
Stargate Atlantis
novels printed independently through the smaller
Fandemonium Press
.
Stargate Atlantis: Entanglement
and
Stargate Atlantis: Reliquary
And like many sci-fi/ fantasy writers, she has had short stories printed in various magazines and anthologies.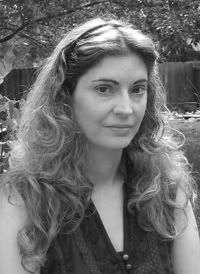 *image from apollocon.org*
Since I'm not a big fan of the Dragon & Sorcery type Fantasy stories, I didn't really "get into" those books from her. But having attempted to read them, I do acknowledge that they are very well written and conceived. She employs a great skill for world building and character creation. I do, however, often enjoy the
Stargate Atlantis
TV show, and Martha demonstrates an uncanny comprehension of that universe and the characters inhabiting it. Reading her Atlantis novels, one can effortlessly envision the show in their mind's eye-- that's how authentically she depicts them.
I've had the immense pleasure of hearing
Martha Wells
on discussion panels at the ApolloCon sci-fi convention, where she clearly reveals a passion for and a deep wisdom about story telling.