One of my favorite parts of genre conventions is innovative costuming on display.
Tara Reich
is cleverly taking cos-play to a whole other level!
With a fantastic array of
Doctor Who
inspired clothing, she is bringing beautiful high fashion to girl-geeks and showing there is high fashion to be derived from sci-fi that can express fandom in a subtle way… instead of wearing a costume or tee shirt.
I adore the concept of sci-fi inspired fashion design, and wish there were more designers willing to engage a science fiction sensibility.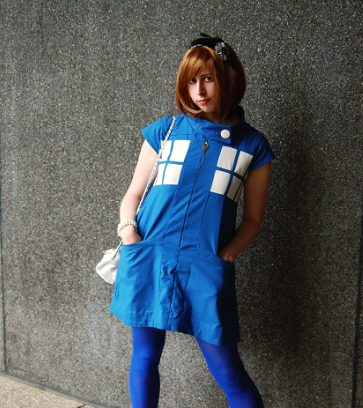 *image credit-Tara Reich*
See more stellar sci-fi styling from Tara
here
.
... but what are the guys to wear?