Utilizing patterns in the horizontal and vertical grids of old obsolete circuit boards,
Theo Kamecke
builds exquisitely decorated
chests, sculptures and boxes
— some are even functional.
Painstakingly crafted by hand, each item is unique and literally one of a kind.
Awe inspiring in their exotically Egyptian design, evoking an eerie sense of the divine, with a "futuristic-yet-ancient-technology" aesthetic that seems extra-terrestrial.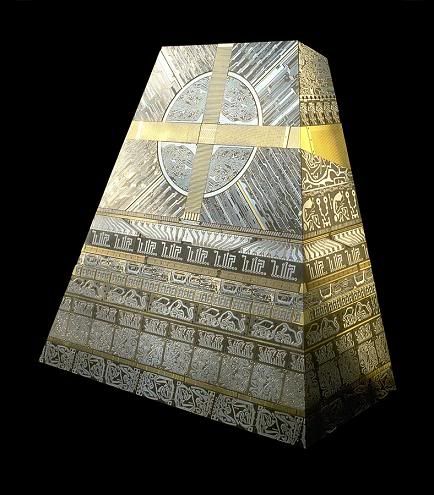 (I can easily see these items in the reliquary... or even data storage devices... in my
Arcanum
fiction)