11/10/09: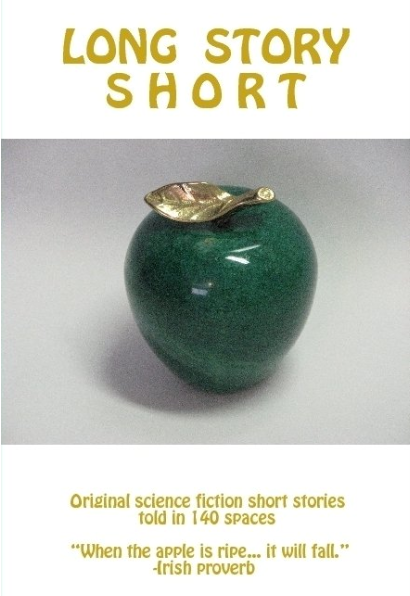 150 page Twitter-based science fiction anthology, collecting the entire @Seanachai short story series into portable book format.
Featuring an introduction from story teller Kevin Stubblefield, author's commentary, and original theme song by Kate Godfrey. Plus, the pretty nifty looking cover.
The truly unique attribute of Long Story Short is an innovative design format, replicating a twitter reading experience. Book text flows from back to front/ bottom to top.