Allegedly with no budget and much free time and skill, some guys named
Ben Craig, Simon Mountney, Tom Mountney and Robin Mair
have deftly rendered a spectacular sci-fi short film of stunning visuals, called
Modern Times.
With a concept simultaneously complex and simple,
Modern Times
is beautifully sketched in intricately casual world building detail.
On the surface, the obvious and most impressive aspect of the film is the gorgeous CGI visuals.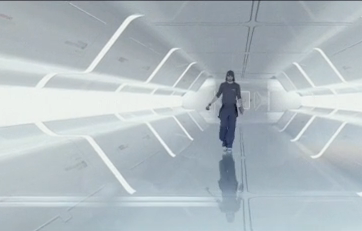 But looking deeper and further into the text, the story itself is equally impressive, implying-- and from which can be inferred-- a particular future reality that may be appreciated by
Artemis Eternal
Wingmen
.
Not only is cinema clearly celebrated—- and on a grand technological and aesthetic scale, but people apparently still read paper printed books.